ICAR-Indian Institute of Spices Research, Kozhikode organized a Hindi Workshop on 23.06.2022. The workshop started with ICAR Song. Dr. N. K. Leela, Principal...
more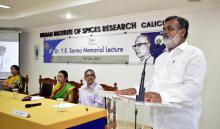 Dr Y R Sarma Memorial Trust and ICAR Indian Institute of Spices Research (ICAR-IISR) jointly organised 6th Dr. Y. R. Sarma... more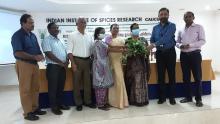 Collaborative training by KVK, Peruvannamuzhi and CTCRI, Trivandrum on sweet potato cultivation was inaugurated by Dr Manoj P. Samuel, Director, CWRDM, Kozhikode. The...
more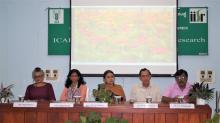 Farmers Training Program on "Pre and Post monsoon management strategies for spices cultivation" at ICAR-IISR Regional Station, Appangala on 14.06.2022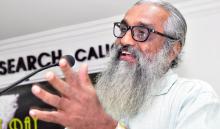 In connection with World Environment Day an awareness lecture on "
Mazhayarivu
– Know the nature" was organized at ICAR-Indian Institute of Spices Research...
more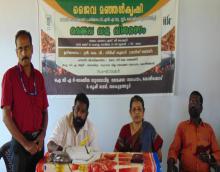 മഞ്ഞള്‍ സംസ്കരണ പ്രാവര്‍ത്തിക പ്രദര്‍ശനവും കര്‍ഷകര്കുള്ള ജൈവ വളവിതരണവും സംഘടിപിച്ചു.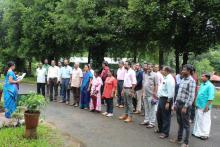 Anti-Terorrism Day 2022 was observed in a befitting manner by taking pledge solemnly. Staff members of ICAR-IISR, Kozhikode, ICAR-IISR, Regional station ,...
more
"GINGERARIUM" is an unique facility created with funding from Department of Biotechnology, Government of India and ICAR, New Delhi for the conservation of Ginger...
more